A História da _rte
The History of _rt

2017. Tabelas no formato excel, panfletos (13 mil cópias em português / 2 mil em inglês)/
Excel tables, pamphlets (13 thousand copies in Portuguese / 2 thousand copies in English).

Prêmio Rumos Itaú Cultural e apoio Goethe Institut São Paulo / Rumos Itaú Cultural Award and Goethe Institut São Paulo.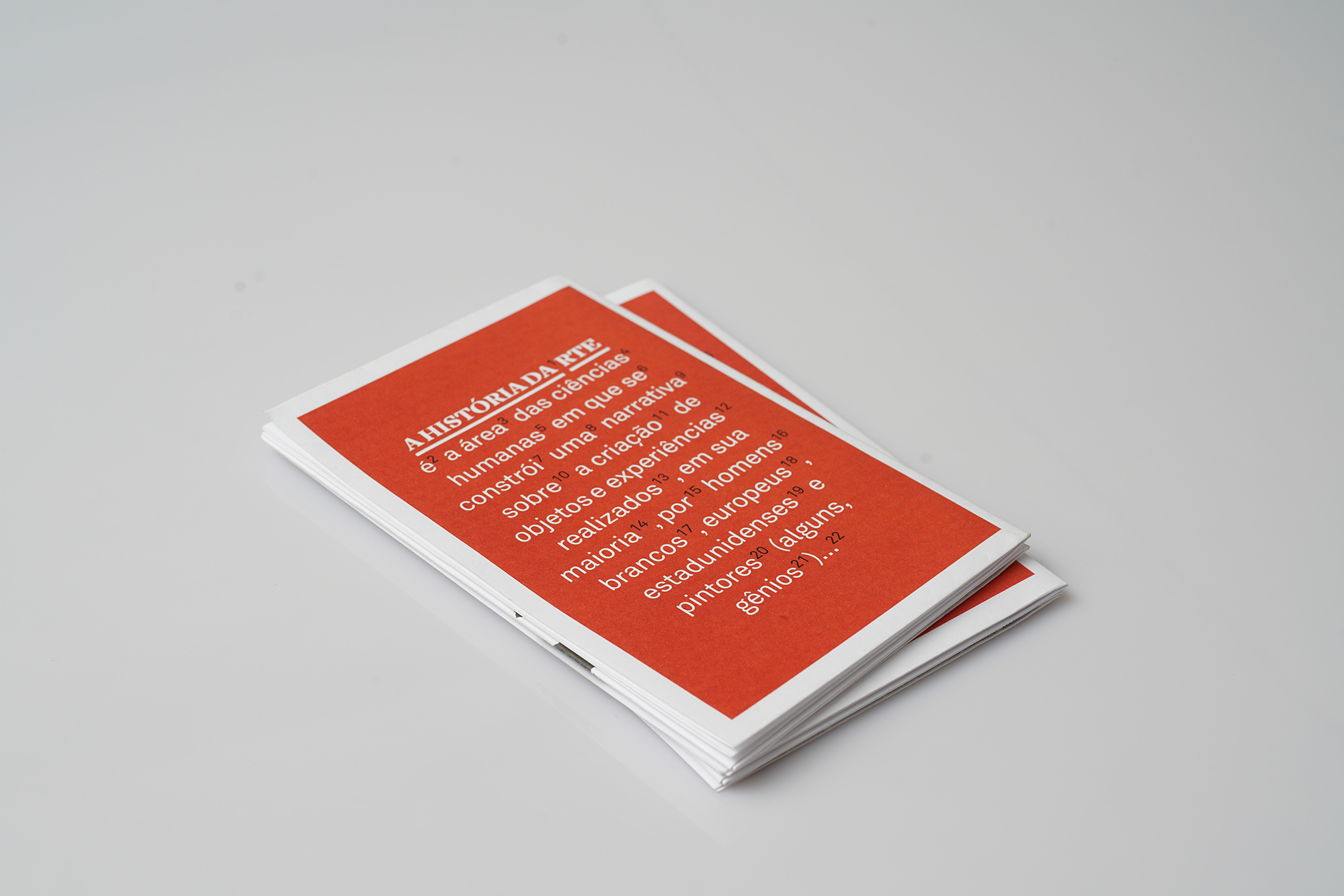 A História da _rte apresenta dados quantitativos e qualitativos de todos os 2.443 artistas encontrados em 11 livros utilizados em cursos de graduação de artes visuais no Brasil. A intenção é mensurar o cenário excludente da História da Arte oficial estudada a partir do levantamento e do cruzamento de informações básicas das/dos artistas.
A partir da análise desses dados, observou-se que de um total de 2.443 artistas, apenas 215 (8,8%) são mulheres, 22 (0,9%) são negras/negros e 645 (26,3%) são não europeus. Dos 645 não europeus, apenas 246 são não estadunidenses. 1.566 são pintores.
Os dados das tabelas foram a base para um material de apoio em formato de panfleto, semelhante àqueles encontrados na entrada de museus . Com tiragem de 13 mil exemplares em português e 2 mil em inglês, o material foi distribuído gratuitamente em 2017 na entrada de museus do Brasil e do exterior.
Mais informações
aqui.
* pdf do panfleto.
History of _rt project is a confirmation. Qualitative and quantitative data is presented on 2,443 artists from 11 books used in undergraduate visual arts courses in Brazil. The intention is to evaluate the limited perspectives of the official history of art taught today, by bringing together and comparing basic information about the artists found in these books.
Based on an analysis of this data, it was observed that from a total of 2,443 artists, only 215 (8.8%) are women, 22 are black (0.9%), and 645 (26.3%) are non-Europeans. Of these 645 non-Europeans, only 246 are not from the United States. In total, there are 1.566 painters.
The data in these tables form the basis for a support material, printed in the form of a pamphlet like those found at the entrance to museums. With 13 thousand copies printed in Portuguese and 2 thousand in English, the material was distributed for free in 2017 at the entrance to museums around the world.
More informations
here.
* pamphlet pdf.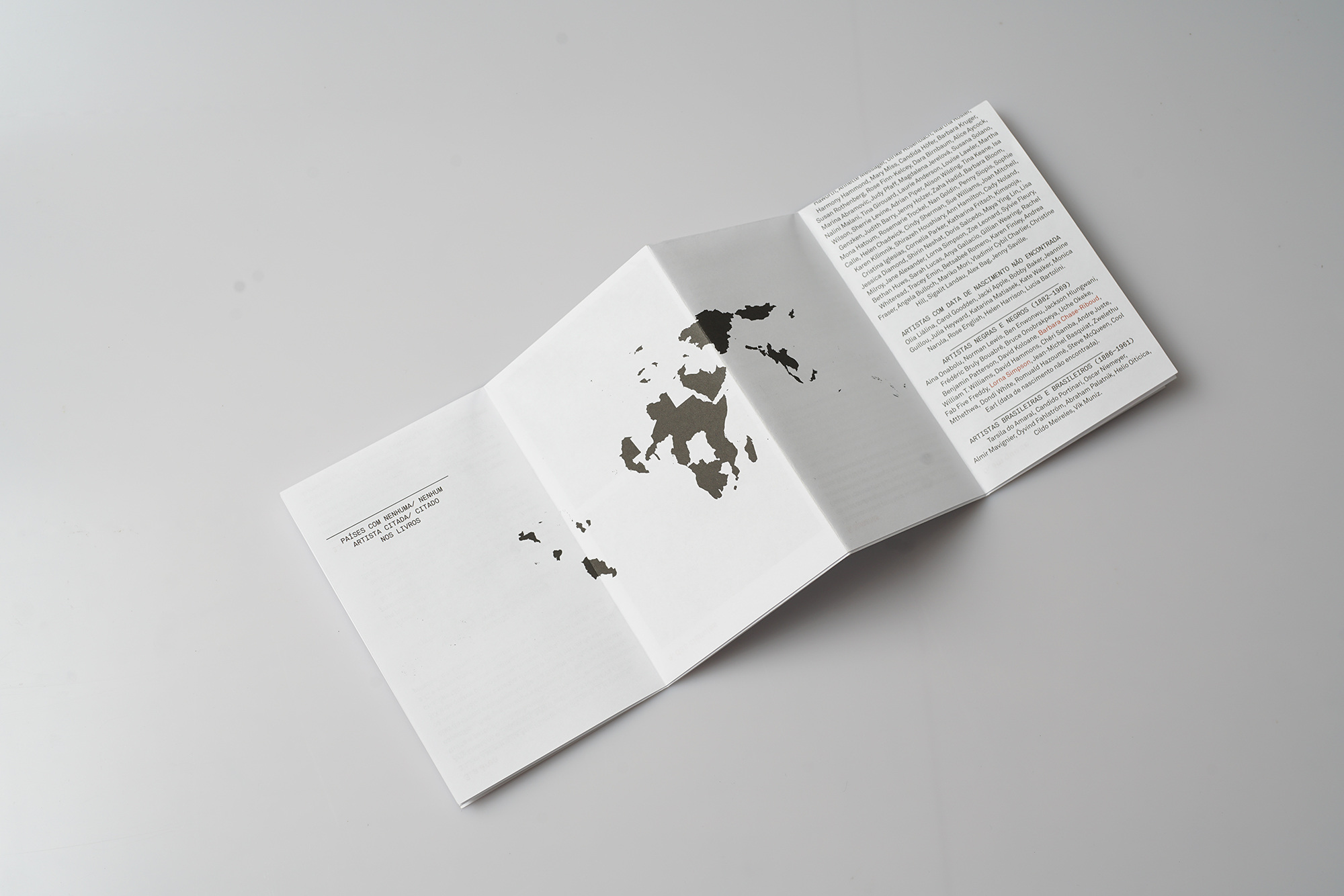 Itaú Cultural, São Paulo, 2017.



Museu AfroBrasil, São Paulo.
MoMA Library, NY.

Capa do panfleto.
Pamphlet cover.


---