Molduras normativas: quebras dos limites impostos pelos quadrantes

Normative frames: breaking the limits imposed by quadrants
2014. 16 molduras, dimensões variáveis.
16 frames and print in papers, variable dimensions.
Moldura normativa é um termo retirado da obra
Teoria Pura do Direito
, de Hans Kelsen, e diz respeito ao espaço de múltiplas interpretações que circunda uma lei. A ideia de moldura nas artes visuais também sugere um micro sistema normativo, muitas vezes incompatível as vastas consequências de um campo ampliado das artes.
/
Normative frame is a term taken from the book Pure Theory of Law by Hans Kelsen, and relates to the area of multiple interpretations that surrounds a law. The idea of frame in visual arts also suggests a micro-regulatory system, often incompatible with the vast consequences of an expanded field of art.
Instituto Tomie Ohtake, São Paulo, BR, 2016.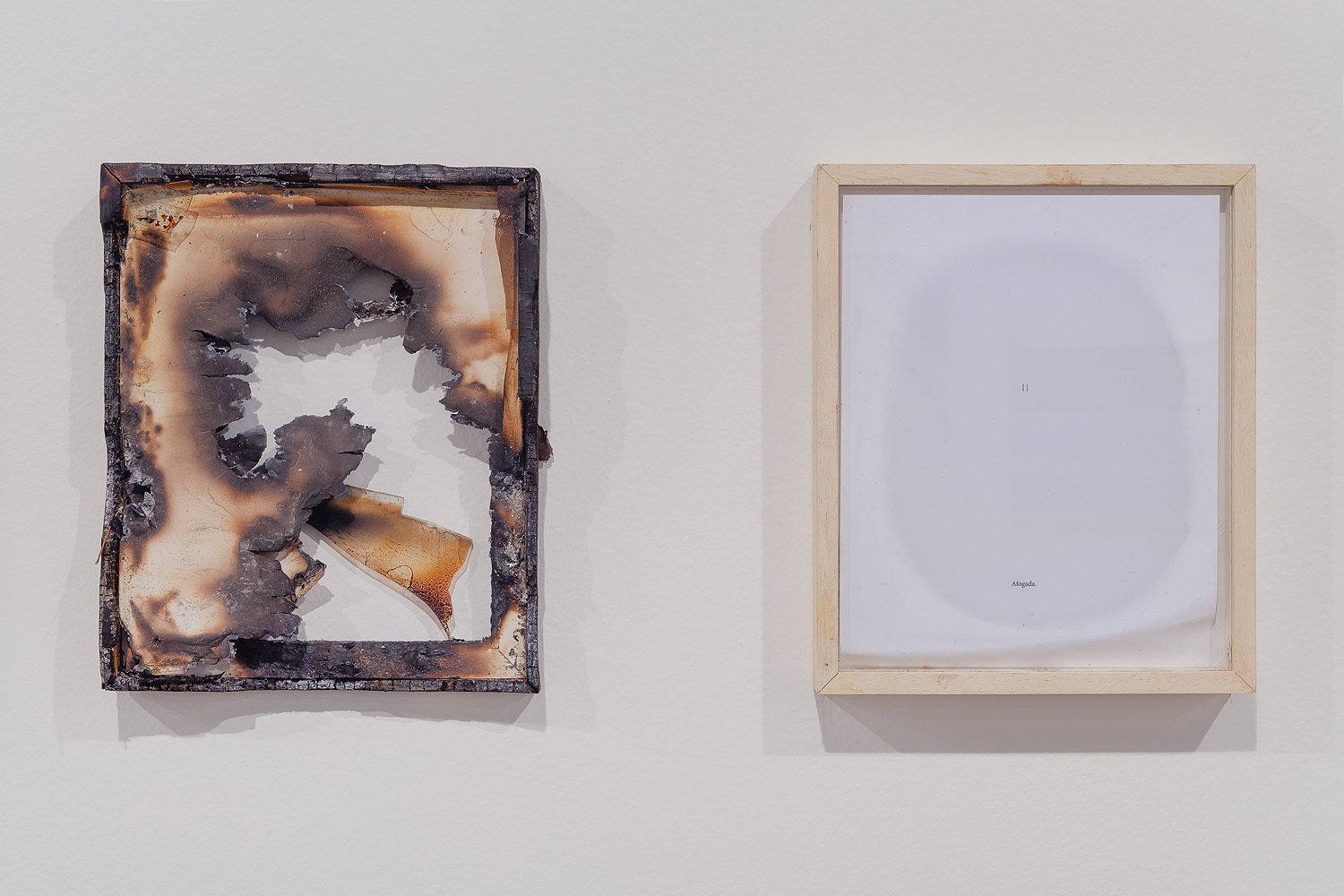 Não necessariamente nessa ordem:
Martelada;
Jogada do 17 andar;
Queimada;
Afogada;
Enterrada;
Atropelada por um carro (dirigido por um curador);
Para ser destruída durante a exposição.

Not necessarily in this order:
Hammered;
Throwing off the 17th floor;
Burned;
Drowned;
Buried;
Run over by a car (driven by an art curator);
To be destroyed by the public.