Procura-se
Wanted

2011-2012. Pilha de fotocópias disponíveis para o público.
Stack of photocopies available to the public (21 x 29,7 cm each).


Trabalho em coautoria com Camila Regis.
Work developed in partnership with Camila Regis.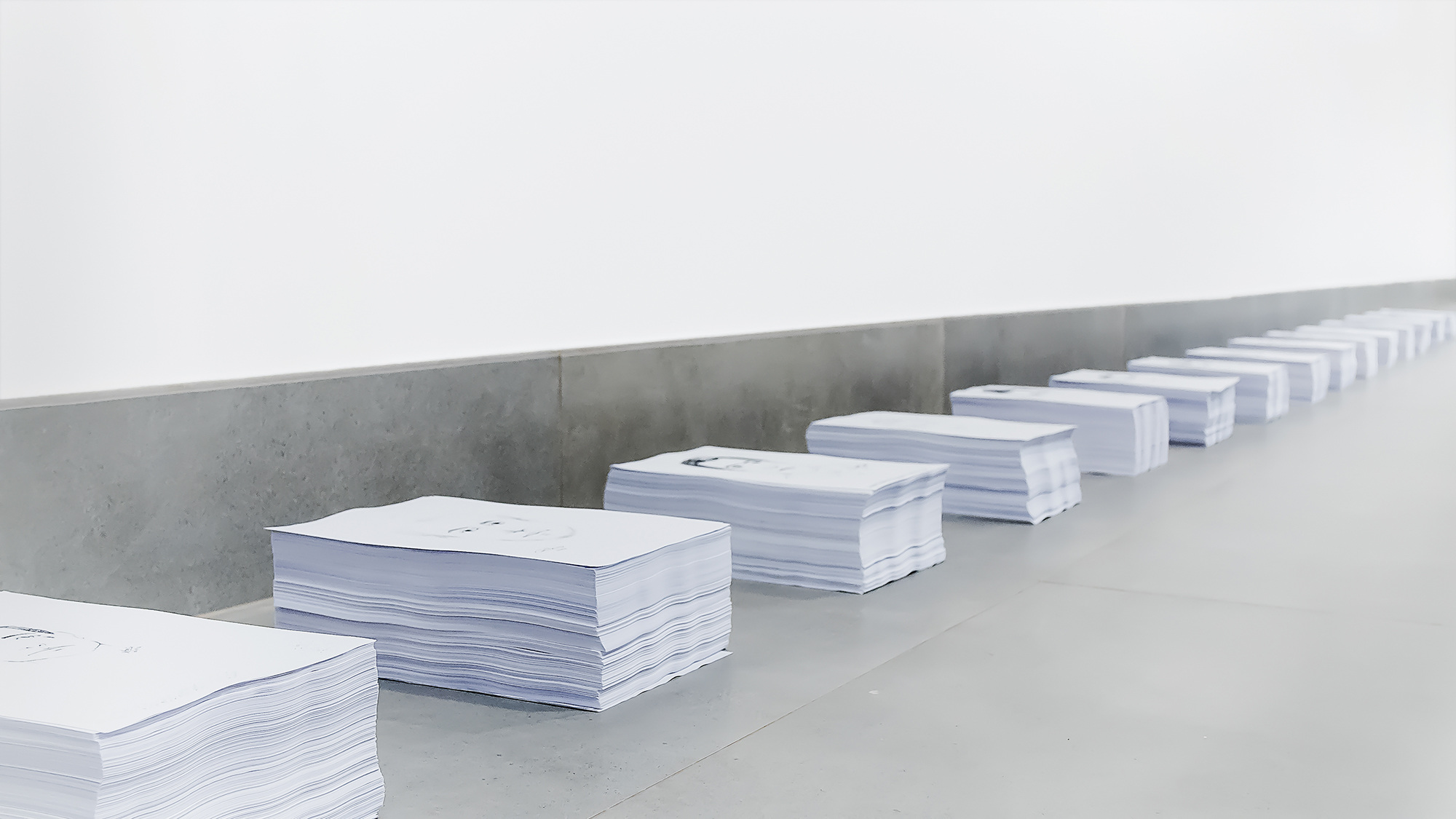 Este trabalho é composto de 15 retratos falados de um rosto descrito por uma mesma pessoa aos últimos retratistas policiais que realizam a prática manual no Brasil.

Fora do contexto criado pelo artista, esses desenhos retornam a seu status de retrato falado: uma ferramenta utilizada pelo aparato policial a fim de possibilitar o reconhecimento de um sujeito supostamente culpado de um crime.

Aqui reunidos, não só catalisam uma reflexão sobre as especificidades do desenho e do retrato enquanto linguagens artísticas e ferramentas de vigilância e controle, bem como sobre as variações subjetivas na tradução em imagem de um mesmo conjunto de informações, a saber: a descrição física do rosto do artista.
This work is composed of 15 spoken portraits of a face described by the same person to the last police sketch artists in Brazil.

Outside the context created by the artist, these drawings return to their status of spoken portraits, a tool used by the police apparatus to help in the identification of a subject presumably guilty of a crime.

Here, not only do they catalyze a reflection on the specificities of drawing and portraiture as artistic languages, as well as on the subjective variations of translating the same set of information into an image, namely, the physical description of the artist's face.

---